 Sobel Network Shipping Co., Inc. has been serving the apparel and textile industry for over 70 years. With 7 decades of experience in apparel and textile importing and exporting, we can advise with certainty the regulations that apply to your apparel and textiles shipments. Our insights can guide your organization in finding simpler, more optimized shipping processes to grow your business.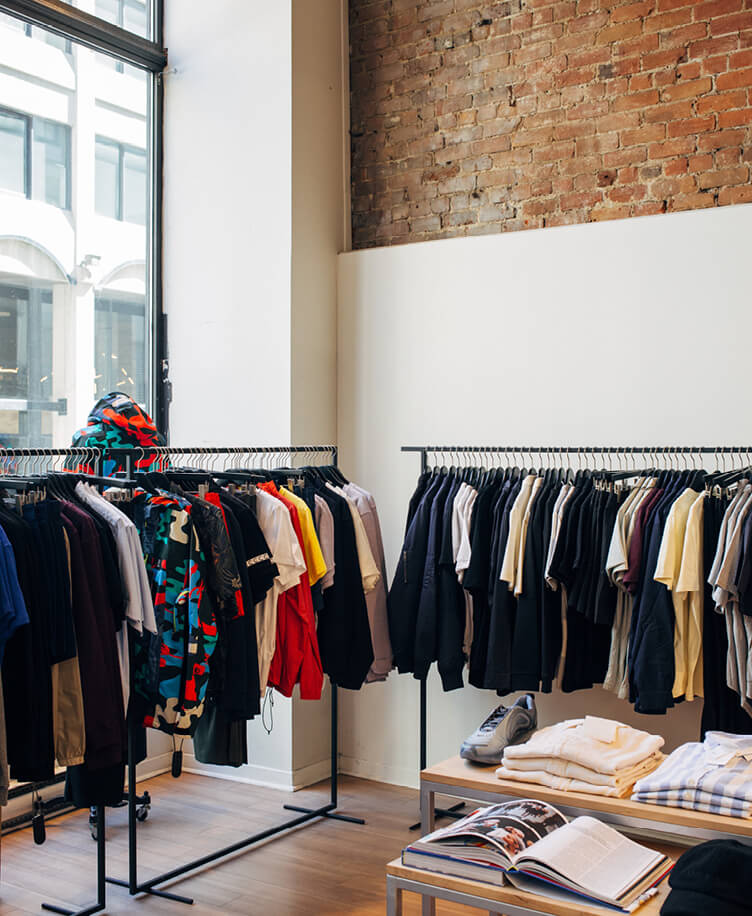 SHIPPING YOUR PRODUCTS WITHIN THEIR LIFECYCLE
Fashion products have a short lifecycle, as trends rise and fall based on market demand. With the volatility of trends today, your company needs a partner that can support the supply and demand of your consumers in a fickle market. Sobel can quickly ship your products to the frontlines of distribution within the inventory's lifecycle. We will facilitate the import and export process, in addition to ensuring that your products are delivered directly to the destination. Our logistical services allow you to resupply your products experiencing the highest demand while cycling lower demand products to your nearest warehouse. In addition to our shipping services, we provide warehousing services to stock, track and distribute your inventory.
Apparel and textiles have very specific marking requirements. Each piece requires labels with the country of origin, fiber content, care instructions as well as other information required for entry and compliance. Apparel and textile imports and exports are regulated by the U.S. Consumer Products Safety Commission and the Federal Trade Commission. U.S. Customs and Border Protection enforces the regulations of these agencies. Let our team of experts assist with planning and executing a successful import program.
RESOURCES